Welcome to The Almost Heaven Biewers and Cloverdale Yorkies!
Please enjoy your visit to our little corner of the world wide web!!! I have tried very hard to provide exceptional information but if for some reason you have questions
regarding any information that I have provided (or not provided) then please feel free to call or email me!
Our little darlings are lovingly raised in our home and come to you pre-spoiled and completely adorable!! We have a small breeding program and do not always have puppies available.
Enjoy your visit!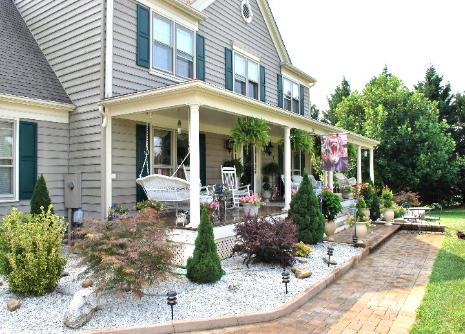 Yorkshire Terrier
That of a long-haired toy terrier whose blue and tan coat is parted on the face and from the base of the skull to the end of the tail and hangs evenly and quite straight down each side of body. The body is neat, compact and well proportioned. The dog's high head carriage and confident manner should give the appearance of vigor and self importance.
CLICK HERE to read all about the Yorkshire Terrier
Biewer a la Pom Pon
The Biewer Terrier is an elegant, longhaired, uniquely colored toy terrier with a breed signature ponytail. The coat parts down the middle, hanging straight and evenly on both sides of the body as though a comb has been used to part it. The Biewer Terrier has a lighthearted whimsical, childlike attitude. Although mischievous at times, they are obedient and make a loyal companion.
CLICK HERE to read all about the Biewer a la Pom Pon
Golddust Yorkshire Terrier
Golddust Terriers seem oblivious of their small size. They are very eager for adventure. This little dog is highly energetic, brave, loyal and clever. With owners who take the time to understand how to treat a small dog, the Golddust is a wonderful companion! Affectionate and loving animals, Golddust Terriers are easy to train, although they can sometimes be stubborn if owners do not give the dog proper boundaries.
CLICK HERE to read all about the Golddust Yorkshire Terrier
Biro
The Biro dog breed got it's name from initial letters fusion of the names of the selectioners, who developed this breed : Birgit Rosner and Roberto Krah. The Biro dog breed is a combination of dark chocolate color on a white background and addition of gold color on the head. This makes the Biro a highly attractive and exclusive phenomenon.
CLICK HERE to read all about the Biro