Yorkshire Terrier and Biewer Puppies of Distinction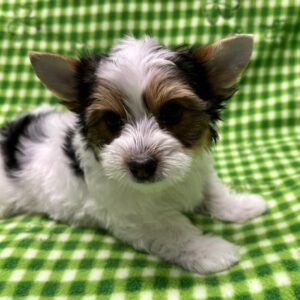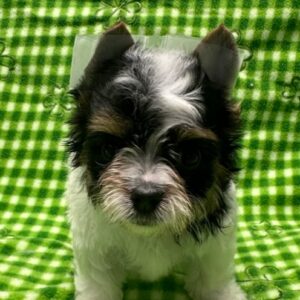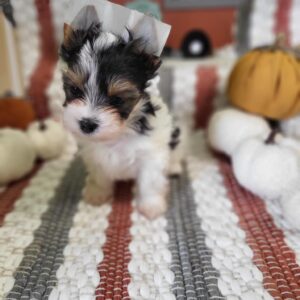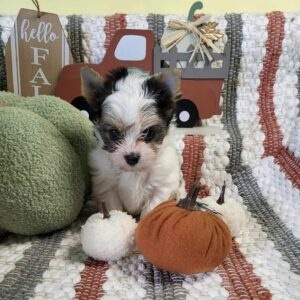 Traditional - Born 9/1/23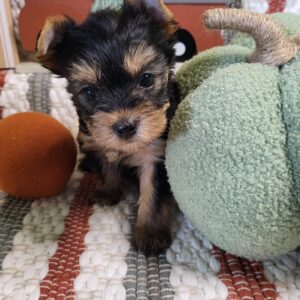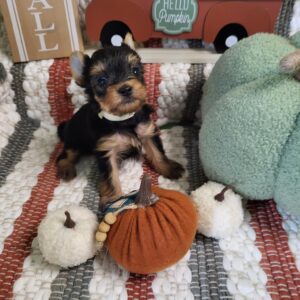 I met Molly when I began my two year journey of looking for a Yorkie puppy. I interviewed a number of breeders all up and down the Eastern Seaboard area and kept returning to Molly. What differentiated her from others was her approach to not overbreeding and the sincere care she demonstrated to insure her puppies were placed in loving homes. She interviewed me as much as I interviewed her and I liked that. I have received two puppies from Molly and though I may be biased , they are spectacular. Healthy, well adjusted, socialized and loving due to the extraordinary care and hands-on socializing she provides during their first three months of life. The idea of an addition to my Yorkie family is floating around in my mind and I won't hesitate to turn to Molly when that time comes.
Molly is one of those special people that you feel comfortable with the first time you meet ! I met Molly about 10 years ago when we bought our first Yorkie, Izzie ! We have since bought 3 others Gracie who will be 11 in May, she is the smallest puppy Molly ever had, less than the size of a business card and I think she was less than two ounces. We then had Leesi and our last one is Mia. All of our puppies have been very well behaved and socialized. Molly is amazing and her puppies prove that each and every time.
Prior to actively searching for a companion dog for myself, I did extensive library and internet research in order to choose the breed that was the best match for my lifestyle and living situation, and also to find a reputable breeder, someone whose integrity, knowledge and professionalism I could trust. My search came to a happy ending when finally I spoke with Molly Forman. The puppies Molly placed with me are a constant source of joy and love. The first thing that struck me when I met Molly was her love for the breed and especially for her own dogs and their puppies. She spends a lot of time giving her puppy's early social stimulation, in order to socialize them before placing them in homes. I highly recommend Almost Heaven Biewers & Cloverdale Yorkies to anyone looking for a delightful small dog.
Some of Our Puppies that Found Their Forever Homes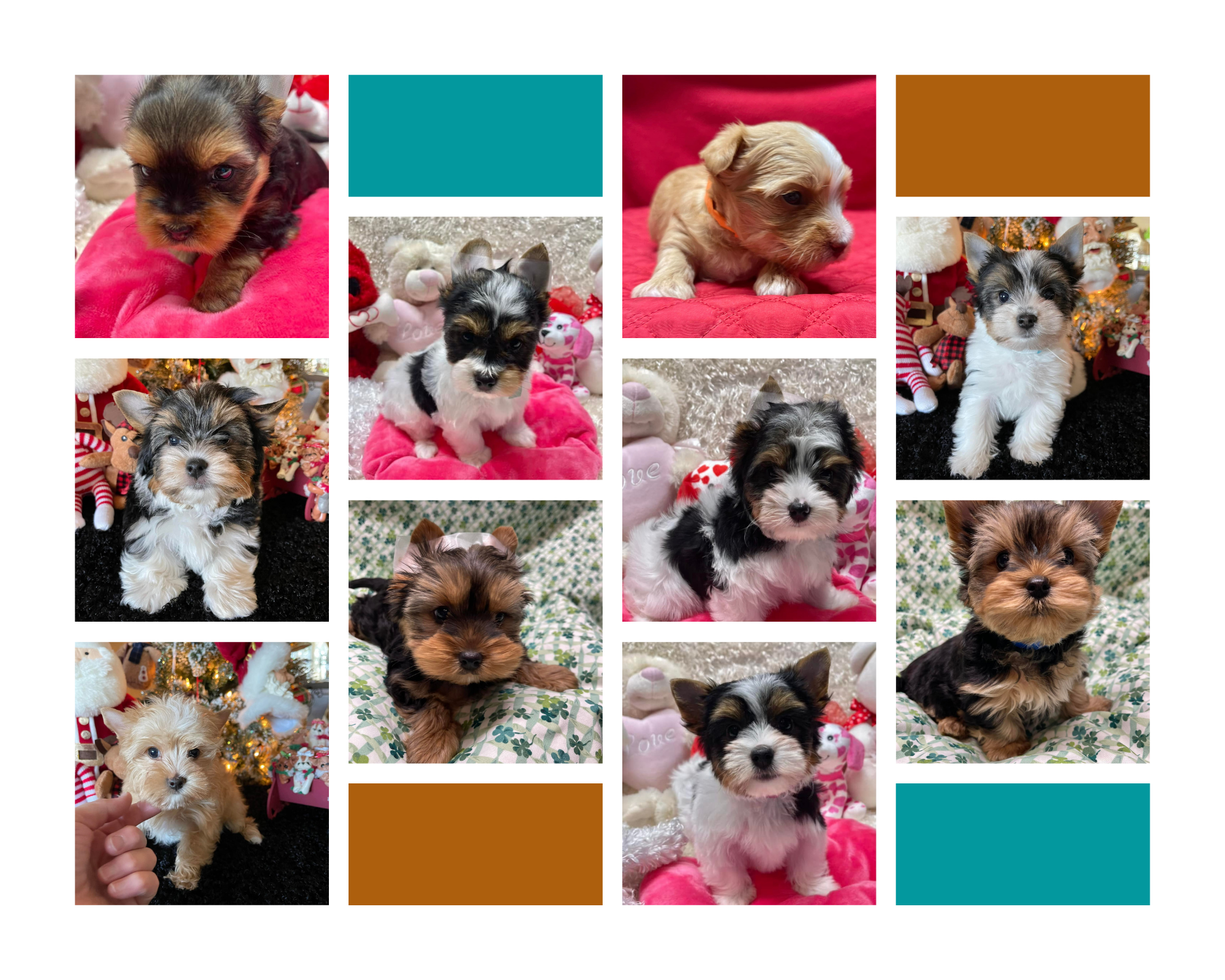 Note Cards
Add a little pawsitive flair to your stationery collection with these charming Yorkshire Terrier and Biewer A La Pom Pon note cards. Click the links below to Order!
Biewer A La Pom Pon Note Card Set
For any inquiries please email, call or text
Please check out my Facebook page for almost daily Lives of any new puppies!